Stampe su tela / Canvas Art Prints


___________________________________________________________________________________

È possibile acquistare le repliche - stampate su tela - delle opere di Andrea Del Pesco (a scelta in tecnica DIGITALE o PIGMENTED FINE ART GICLÉE); a richiesta sono disponibili stampe su carta lucida od opaca nelle dimensioni desiderate. I prezzi indicati si riferiscono al prodotto finito, ovvero comprensivo del montaggio su telaio e verniciatura lucida. I prezzi indicati non comprendono gli eventuali costi di spedizione; si accetta il pagamento tramite bonifico bancario (solo per l'Italia) e Paypal. Le stampe su tela sono firmate dall'autore e accompagnate da Certificato di Autenticità.

Canvas Art Prints made from the original paintings by Andrea Del Pesco; each one can be printed over DIGITAL Printing Technique or PIGMENTED FINE ART GICLÉE Printing Technique. The wooden chassis mounting and application of final glossy paint are included in the indicated prices; the canvas prints are hand-signed by the Artist and bring a Certificate of Authenticity. For any request ask informations by e-mail. Payments accepted over PayPal. Painting images are also available printed on matte or glossy paper.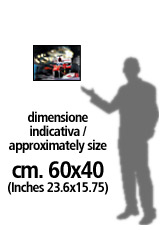 STAMPA DIGITALE SU TELA /
DIGITAL PRINT ON CANVAS
- Euro 120,00 (Tax Inc.) -
( montaggio su telaio e verniciatura
lucida compresi / wooden chassis and final
glossy paint included )

STAMPA PIGMENTED FINE ART GICLÉE
SU TELA / PIGMENTED FINE ART GICLÉE
PRINT ON CANVAS
- Euro 190,00 (Tax Inc.) -
( montaggio su telaio compreso, verniciatura su richiesta / wooden chassis included, final
glossy paint on request )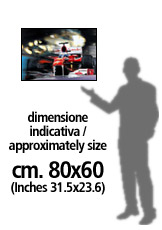 STAMPA DIGITALE SU TELA /
DIGITAL PRINT ON CANVAS
- Euro 190,00 (Tax Inc.) -
( montaggio su telaio e verniciatura
lucida compresi / wooden chassis and final
glossy paint included )

STAMPA PIGMENTED FINE ART GICLÉE
SU TELA / PIGMENTED FINE ART GICLÉE
PRINT ON CANVAS
- Euro 350,00 (Tax Inc.) -
( montaggio su telaio compreso, verniciatura su richiesta / wooden chassis included, final
glossy paint on request )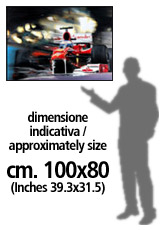 STAMPA DIGITALE SU TELA /
DIGITAL PRINT ON CANVAS
- Euro 230,00 (Tax Inc.) -
( montaggio su telaio e verniciatura
lucida compresi / wooden chassis and final
glossy paint included )

STAMPA PIGMENTED FINE ART GICLÉE
SU TELA / PIGMENTED FINE ART GICLÉE
PRINT ON CANVAS
- Euro 490,00 (Tax Inc.) -
( montaggio su telaio compreso, verniciatura su richiesta / wooden chassis included, final
glossy paint on request )